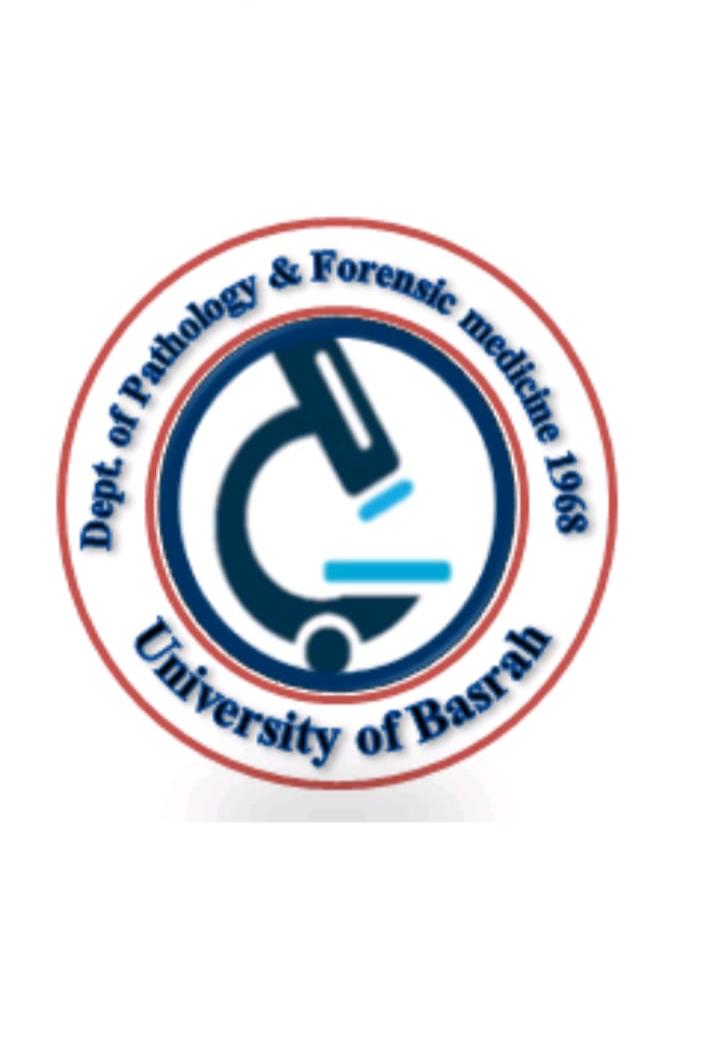 Vision
To provide excellent teaching for medical students as well as to provide high quality laboratory services for the diagnosis of histopathological cases, and forensic medicine. The department is devoted to conduct high quality research in specific topics of Pathology, Genetics, and Forensic Medicine.
Mission
The mission of the Department of Pathology and Forensic Medicine is to provide excellent teaching, training, research and high standard diagnostic services for patient health care in Basrah and South of Iraq.
Our aim is to provide a supportive working environment so that each individual can excel and pursue achievements that lead to national and international recognition. We will accomplish this by developing mechanisms that make optimal use of our human and financial resources.
General Objectives
• Excellence of teaching in pathology and forensic medicine and service.
• Dedication in performing our academic duties.
• To develop an outstanding, honorable pathologist, researcher and teacher capable of offering adequate laboratory services and medical ethics.
• To advance the knowledge base of pathology and forensic medicine by developing and encouraging scientific research.
• To disseminate knowledge through continuing education of our students, graduates faculty and colleagues.
• To promote outstanding programs of laboratory services to serve society and to promote environmental development.
• To maintain the environment of co-operation, peer relation and mutual respect in the university society.
• To encourage and to foster the individual creativity in the university society.
Learning Objectives
1. Understand and apply general facts in the field of pathology for third year medical students and forensic medicine for fourth year medical students.
2. Observe and analyze pathological variables.
3. Link between the pathological changes and manifestations of the disease.
4. Acquire the ability to identify and find appropriate solutions to medical problems.
5. Understand the role of the pathologists as a member of an integrated medical team responsible for the diagnosis of the medical case, and the identification of the appropriate treatment.
6. Learn how to care and preserve tissues taken from patients till delivered to the laboratory in good condition for diagnosis.
7- To provide basic background of different medicolegal aspects of living and dead individuals including body remains, and the ability to write medicolegal reports and death certificate.
8-To provide basic knowledge of medical ethics and malpractice
History
The Department of Pathology and Forensic medicine, College of Medicine, University of Basrah was established in 1968. It teaches, and trains, the third & fourth year students the subject of Pathology and Forensic medicine..
Post graduate studies
(M Sc in Pathology) was established in 1987 and supervised by the heads of the Department, and
Iraqi Board of Medical Specializations in Histopathology FIBMS (Histopath) was established in 1994 and supervised by:
- Mohammed Al-Wiswasy 1994-2006
- Sawsan Salih Al-Haroon 2006-2012
-Ahmed Hussien Al-Ali 2012-2013
-Sawsan Salih Al-Haroon 2013-2018
- -Jasim Mohammad Al-Diab 2018-present
Email
jasim.mohammad@uobasrah.edu.iq